Few months ago Microsoft has announced to publicly test a new version of the Office app that combines Word, Excel and the PowerPoint app at the Ignite conference in Florida, details can be found here.
So as promised, Microsoft has released its new unified Office app for Android and iOS which combines Word, Excel, and PowerPoint into a single application.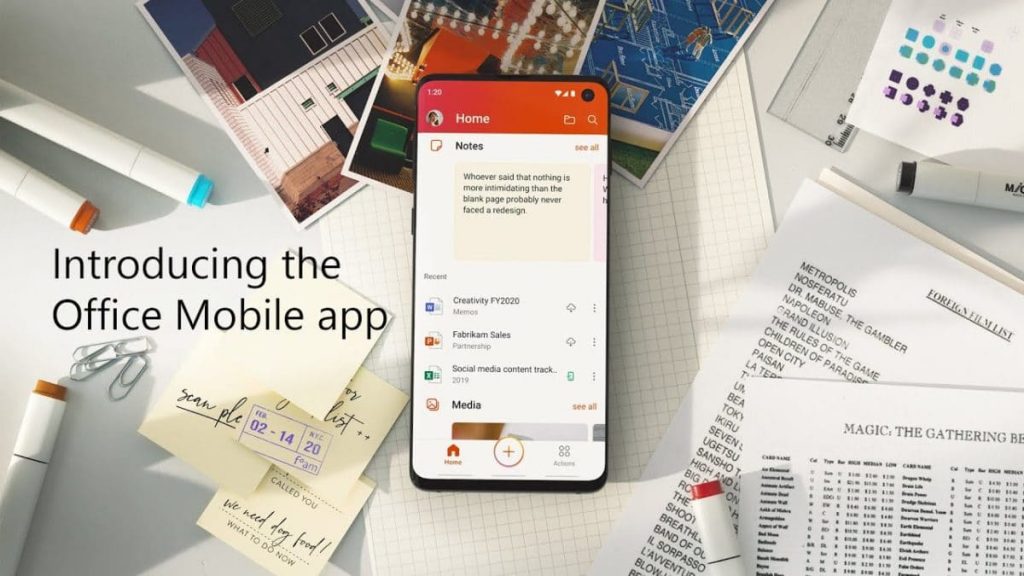 All of the main apps are combined in this one. Means you can switch between documents quickly, scan PDFs, text and even capture whiteboards and tables into digital versions. Microsoft has also added support for third-party cloud storage like Box, Dropbox, Google Drive and iCloud. This release is also be available on Android tablets with "limited support" and a fully optimized tablet experience will be available on both iPadOS and Android soon.
More features they are planning in foreseeable future releases:
Word Dictation—This will turn your voice into written text and use voice commands and simple toolbars to easily apply the right formatting and punctuation you need.
Excel Cards View—View and edit data in an Excel table row in a simple, digestible card format so you do not have span across columns that extend beyond the limits of the screen.
Outline to PowerPoint—Write your presentation content as a simple outline and let PowerPoint Designer turn it into presentable slides with the proper styling, formatting, and iconography of your content.
Feeling thrilled? Download the Office app now and have a look:
Download for Android | Download for iOS
Standalone version user's don't panic, Microsoft is still planning to keep the individual Word, Excel, and PowerPoint apps available but this combined app is clearly where most of the new mobile-focused features will appear in the foreseeable release.